If your looking to buy high quality cannabis seeds online,I'd suggest a trusted seed bank and not a shady twitter seed dealer. Almost every day I see people on Facebook and Twitter saying how they got scammed by someone for seeds and it makes me mad and sad at the same time. Most of the time its disabled people on a fixed budget that can't get out to dispensaries to buy quality meds, so they resort to trusting untrustworthy people. Here is a small list of trusted seed banks, they are all overseas seed banks so the shipping times can be a bit long sometimes (usually about 3 weeks after the orders are processed). Most are also affiliate links so I will make a small % of each sale that comes out of the seed banks cut at no extra cost to you 🙂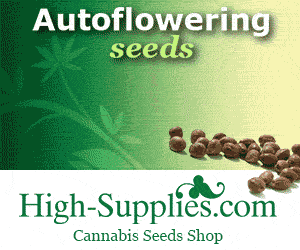 This is not a seed bank…but it will help you smoke…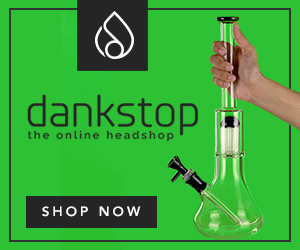 The Strains below are just a few high THC strains the seasoned smoker might want to check out. It's a list I never got around to finishing…..yet…. 🙂  (I get side tracked a lot)
Royal Queen Seeds, Amnesia Haze Feminised Seeds
Royal Queen Seeds Amnesia Haze is the self-proclaimed 'best hazes ever' and is a Sativa dominant strain very high in THC.  Although it prefers to be grown outdoors in the sunny climates of North Africa, Australia, or California its flowering time of 12 weeks means that it can be grown in greenhouses in both hydro and soil.  It will grow indoors to a height of 80-140 cm and outdoors to over 2 meters with a yield of 600-650 gr m2 or 650-700 g per plant respectively.  If a grower chooses to grow outdoors, however, care needs to be taken in order to ensure the plant remains unaffected by weather, bugs, and irrigation.
Barneys Farm
It's the winner of the 2007 Cannabis Cup: Sativa Cup and it is well deserving of its accolades. Barney's Farm Amnesia Lemon is a potent hybrid that is the result of crossing Barney's Skunk #1 phenotype with Amnesia Haze – yet another award-winning plant in their lineup. It was bred to take home this coveted award and not only is it an extremely high-quality hybrid, it has a personality all its own.
Amnesia Lemon has the flavor of Skunk #1 and it packs the same punch. Its effects are immediate and long-lasting with characteristics that are definitively sativa. What sets this plant apart is its flowering cycle. In just 9 to 10 weeks, it produces ample numbers of buds with long and hardy colas that offer a very distinct lemony citrus taste. Growers will be amazed at how quickly it grows and with how little effort on their part.
Greenhouse Seed Co.
Big Bang Auto Feminised Seeds are a combination of Skunk, Northern Light, El Nino and Ruderalis from Green House Seed Co. This strong and explosive Indica strain is considered an excellent choice for a beginner due to its low maintenance, fast growth, and respectable yield. Greenhouse Seed Co. produced this auto-flowering strain after the roaring success of the Big Bang Feminised Seeds.
This plant will flourish best in a hydroponics system however it will also give very good results in open soil. Although if given total freedom to grow some light pruning will be required to allow air and light to the inner and lower branches. Depending on the dimensions of the container used to grow the plants in, measurements have been recorded between 3-5 feet. However, with absolutely no limit to root development, this lady has been known to grow to 7 feet. The end result leaves the grower with small, round buds of bright green that are somewhat dulled by the grey of resin.